- Tiger -
HMS Tiger – Tyler (2018+)
4.5 units, 24 seconds, British Battlecruiser
<![if !vml]>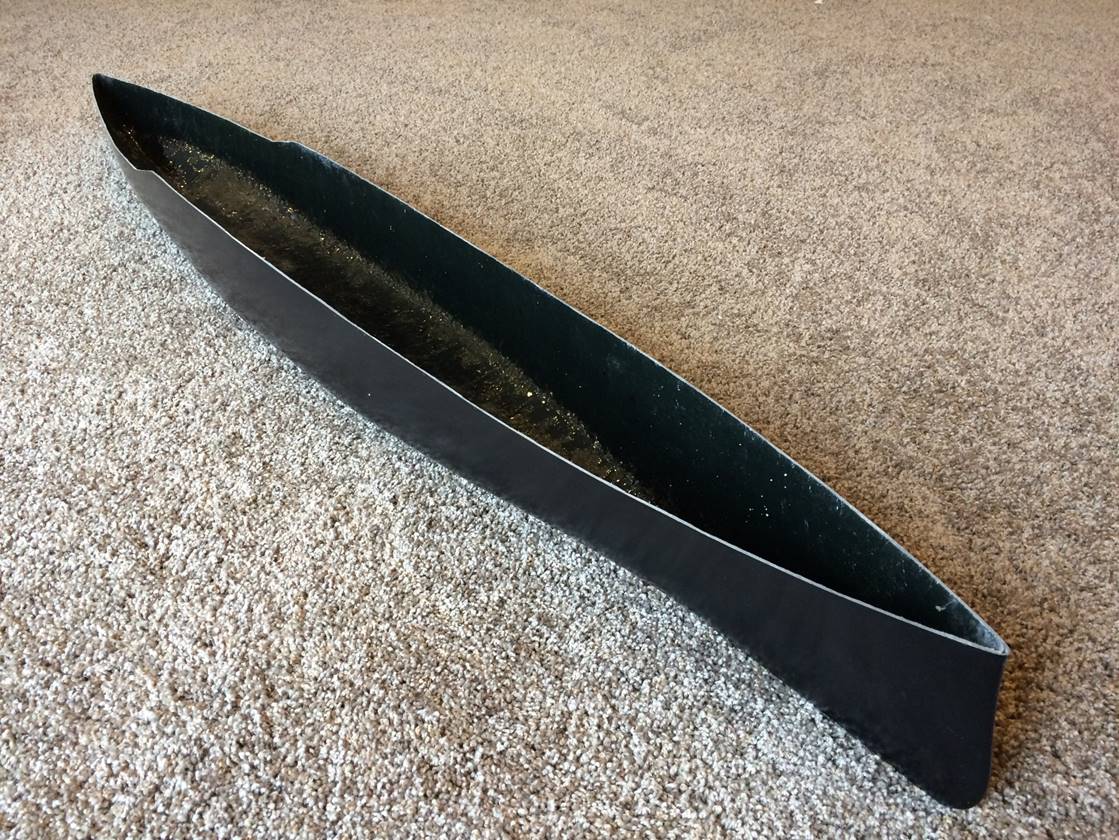 <![endif]>
HMS Tiger will be a "kit bash" where I take a HMS Lion hull and modify it into the HMS Tiger. The ships were identical in length and beam and the overall hull shape was extremely similar and though I've not been able to really confirm that they are identical, it will be close enough to fake it.
<![if !vml]>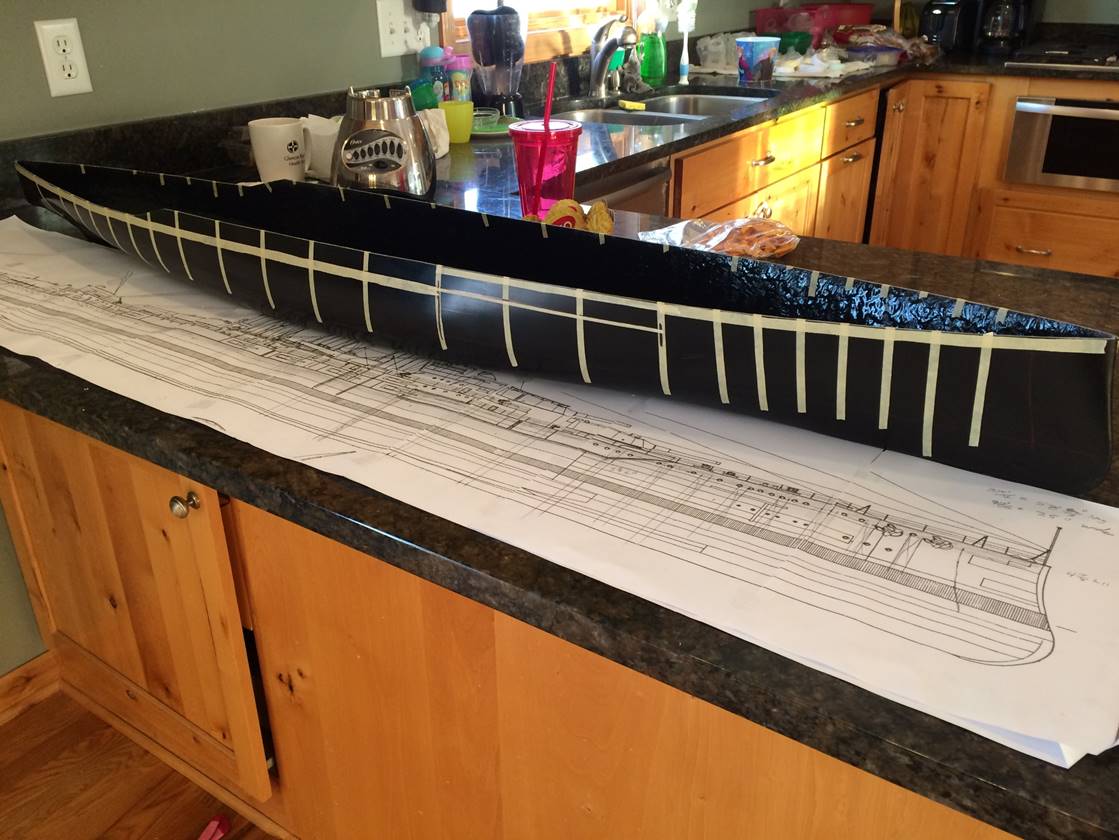 <![endif]>
Hull is marked where the ribs were go.
<![if !vml]>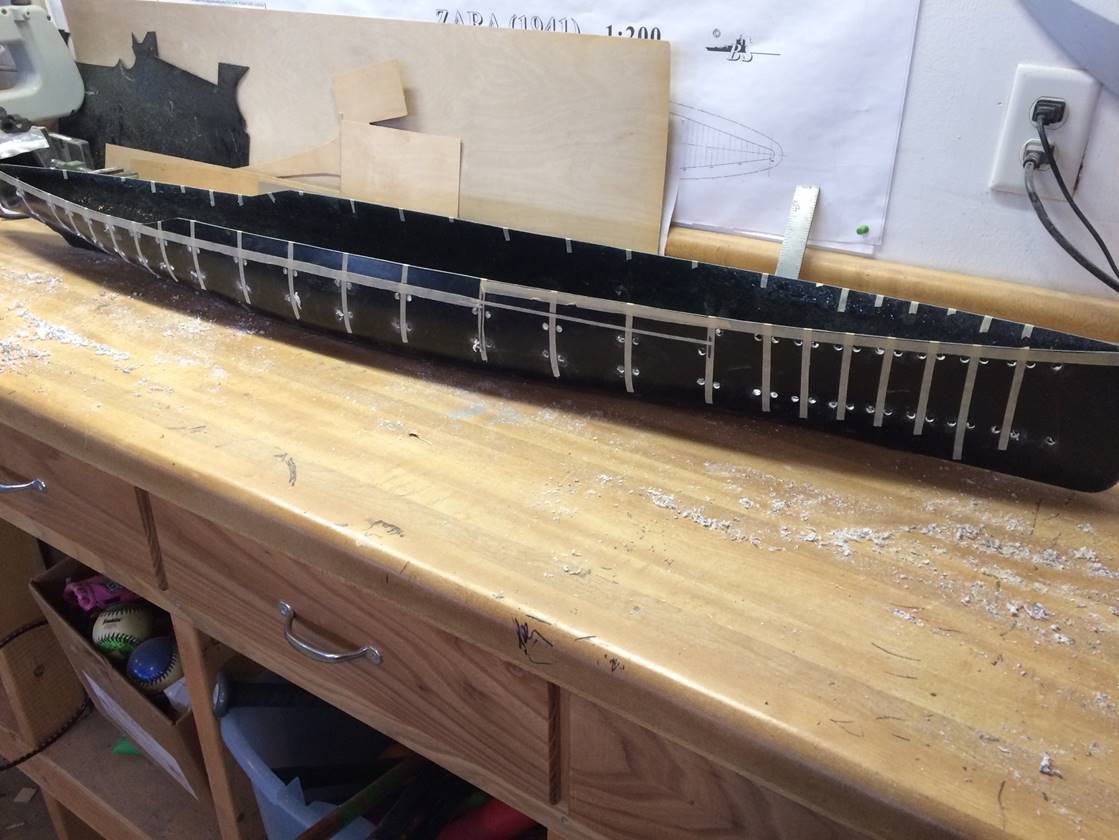 <![endif]>
Getting ready to cut the windows out and leave the ribs behind. 15% of the hull can remain penetrable front to back, 85% must be removed. I had floated it at about the weight I thought it would battle and figured out the bottom cut, the upper horizontal cuts are determined by the 3/8 inch deck/subdeck assembly and/or the stringer. I would recommend drilling holes at the corners and leaving them ever so slightly rounded for strength, this also makes the cutting go a little quicker since you don't have to be so precise to not cut too far past a corner.
<![if !vml]>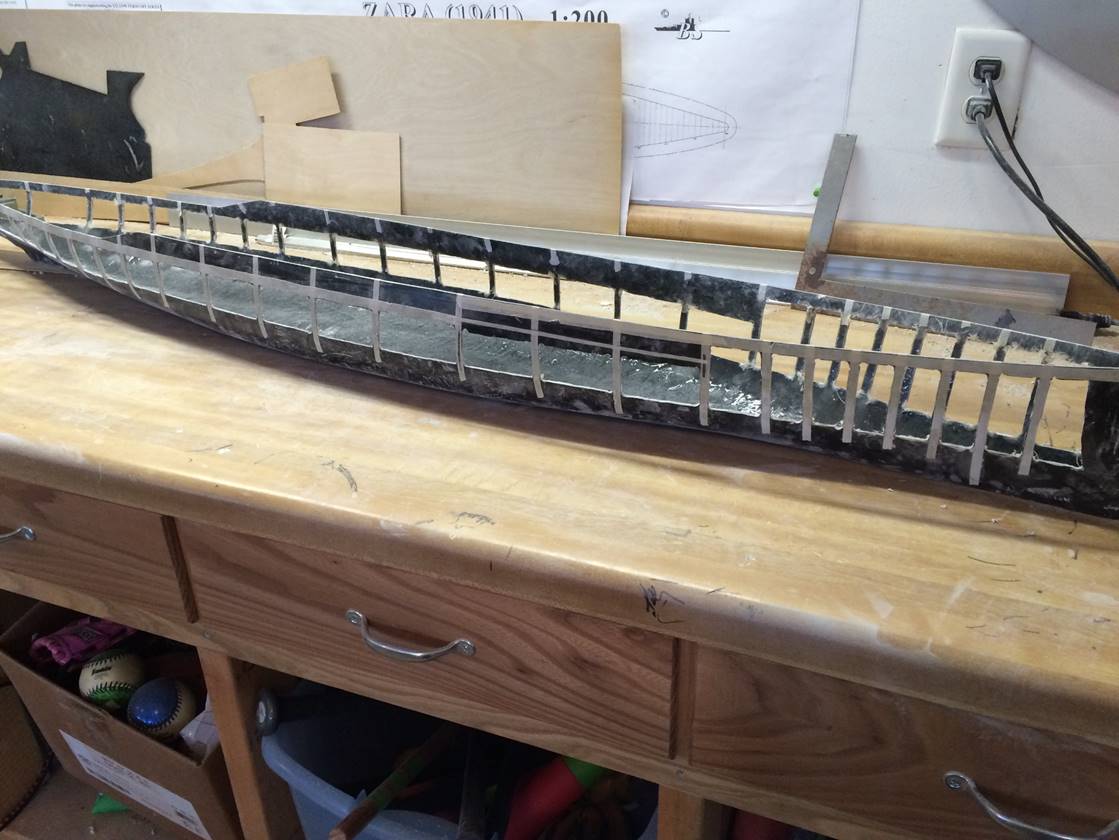 <![endif]>
The hull is (mostly) cut. It is generally a good idea to line the ribs up so that there are more in the bow (to block bb's entering the more vulnerable part of the ship) and also I usually line the up to straddle casemates to give even more impenetrable area through that portion of the ship.